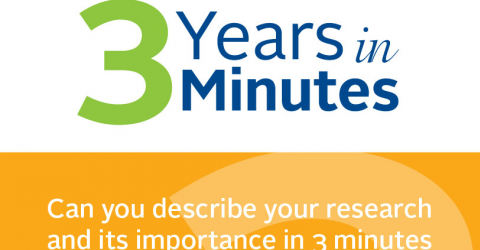 The 3MT is an academic competition that challenges PhD students to describe their research within three minutes to a general audience. 3MT celebrates the discoveries made by PhD students and encourages you to communicate the importance of your research to the broader community.
Don't miss this opportunity to practice your presentation skills, meet other PhD candidates, and have a chance to win up to 7000₺ for the winner, 5000₺ for the runner-up and 3000₺ for the people's choice!
Faculty of Engineering and Natural Sciences 3MT competition will be held on May 31st, 2023 at the Cinema Hall and we would like to encourage all PhD students who have passed their proposal defense to participate.
Click here to register your interest to compete. Registration closes on Wednesday, May 17th
Please check the eligibility rules!
For more information please visit the FENS 3MT website or contact FENS Graduate Office (su-fens-gradoffice@sabanciuniv.edu).